Staining services from Swift Painting can help you find the perfect stain for your deck. We provide a free consultation and can help you pick out the perfect color and type of stain that will match your existing decor and protect your deck from the rain and sun. Our professional staining services are fast, reliable, and cost-effective, so you can be sure you're getting the best value for your money.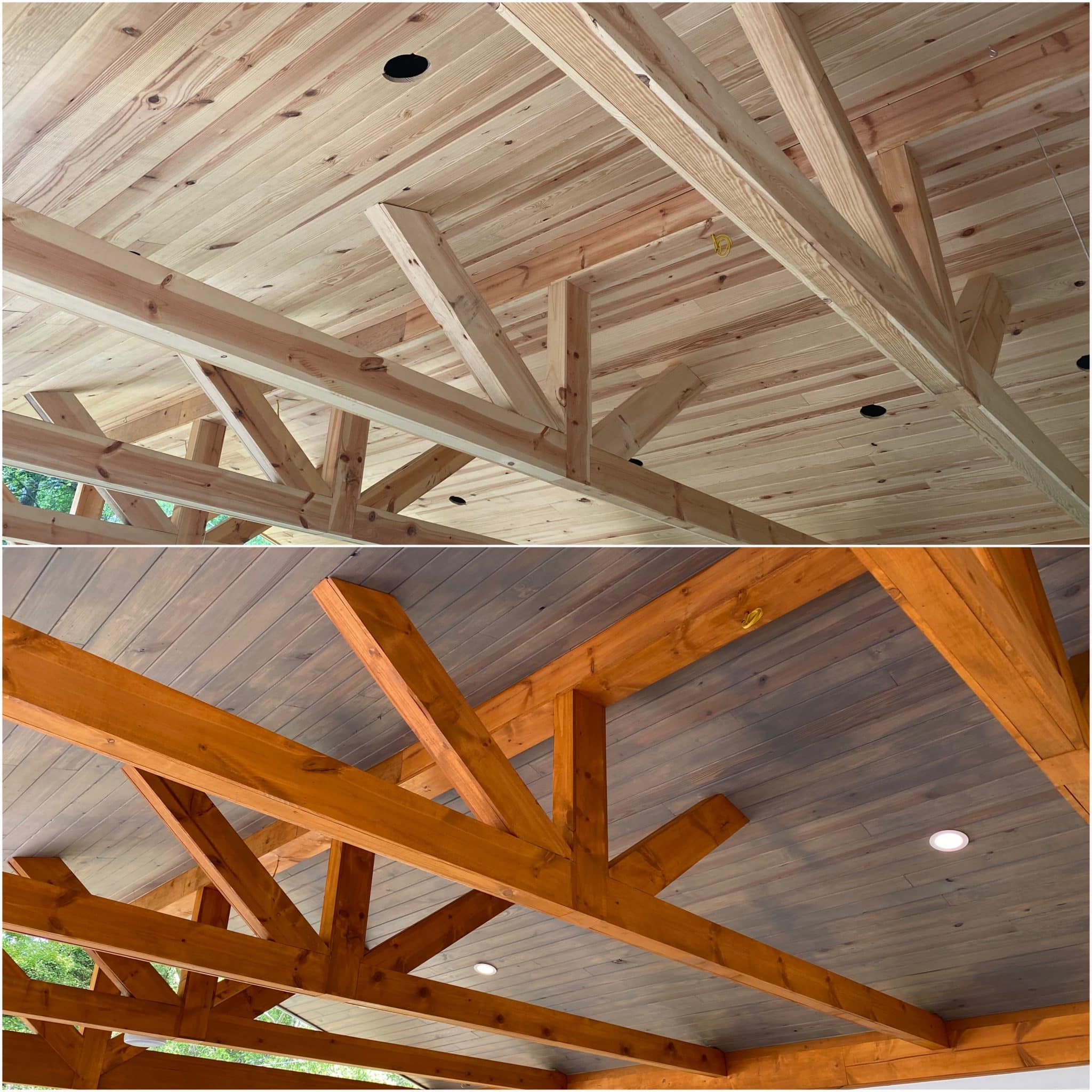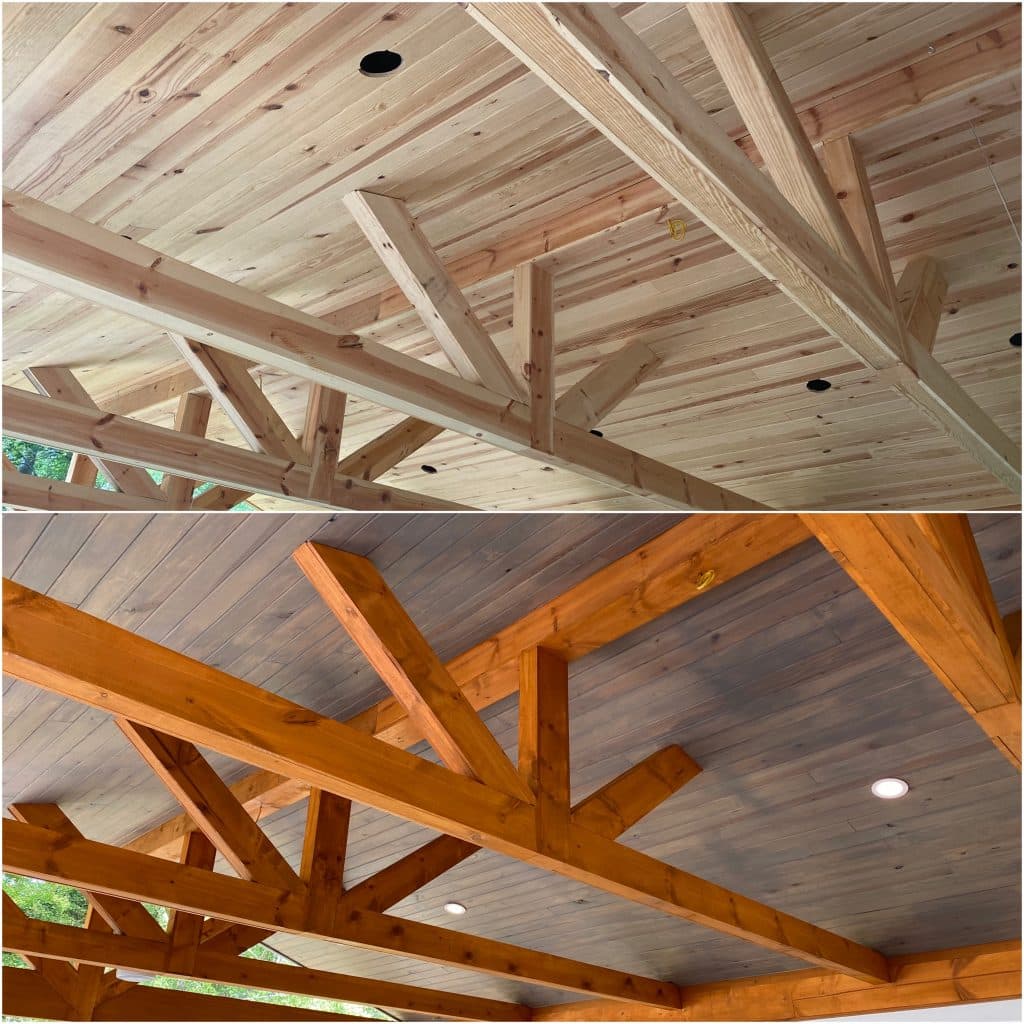 Swift Painting LLC is a "5 Star Only" painting contractor service with a passion to wow our clients. Let us know how we can serve you.
Transform Your Baton Rouge Home With Stunning Staining From Swift Painting
Get the peace of mind of knowing that your outdoor wood surfaces are protected from the elements with our reliable staining services. Our team of experienced staining professionals will give your wood surfaces lasting protection and a beautiful, long-lasting finish that will improve the look of your property while preserving its value. 
Our expert staining team can help protect your exterior wood from sun damage. With our durable and long-lasting stains, you'll be able to enjoy beautiful, vibrant colors while having peace of mind that your property is protected.
MOISTURE REPELLING BENEFITS
Our stains can help repel moisture, making them perfect for areas with extreme temperatures. With this protection, you won't have to worry about mold or mildew damaging your wood.
The stains we use are specifically designed to help prevent wood from cracking or splintering. With this protection, you can enjoy the beauty of your wood without having to worry about costly repairs.
With our wide selection of stains, you can customize the look of your project to match your vision. We offer a variety of colors and textures so you can find the perfect stain for the job.
Long-lasting protection will help you save money over time. With our durable finishes, you won't have to worry about costly repairs or replacing damaged wood.
Benefits Of Our Baton Rouge Staining Services
While there are many Baton Rouge Deck fence staining companies, it's important to identify the best from the rest. The above benefits can't be realized if you aren't working with true deck staining experts. Poor staining can leave your deck exposed to weather elements. Care to know how we offer our staining service?
Before we stain your deck, we will clean everything thoroughly. This step is critical for guaranteeing unmatched results. Wood stains can't penetrate dirty wood surfaces effectively. The preparation process involves cleaning the deck to remove dirt, mildew, mold, old stains, and graying (caused by the sun). We have deck staining experts and high-tech machinery that allows us to clean decks spotlessly.
Important: We don't use highly intrusive deck preparation methods that can streak wood causing splintering, among other related damage.
We use a variety of stains that come with different application instructions. For each stain, we'll apply the required number of coats and wait as long as needed between coats. We also adhere to cleaning and weathering instructions to the letter, which makes a BIG difference.
We have brushes and rollers that work stains deep into the deck. When you choose Swift Painting LLC, rest assured your deck fence and floor will absorb as much stain as possible, resulting in a superior outcome.
We also take our sweet time. Swift Painting's deck staining experts aren't in a hurry to finish. We are obsessed with results. This is why we fix every imperfection and strive to exceed our client's expectations.
Request A Free Deck Staining Estimate!
Don't compromise your decks by choosing just any Baton Rouge Painting Contractors. Choose us. We are tested and proven. We're also licensed & insured.
OUR VISION FOR YOUR SPACE: TO EXCEED YOUR EXPECTATIONS!
Important: We don't handle small touch up jobs, drywall, wallpaper removal, and artistic painting, just to mention a few related jobs. We prefer to specialize and concentrate on interior painting. Call us when everyone else has done their part. We'll go last and offer the best results.